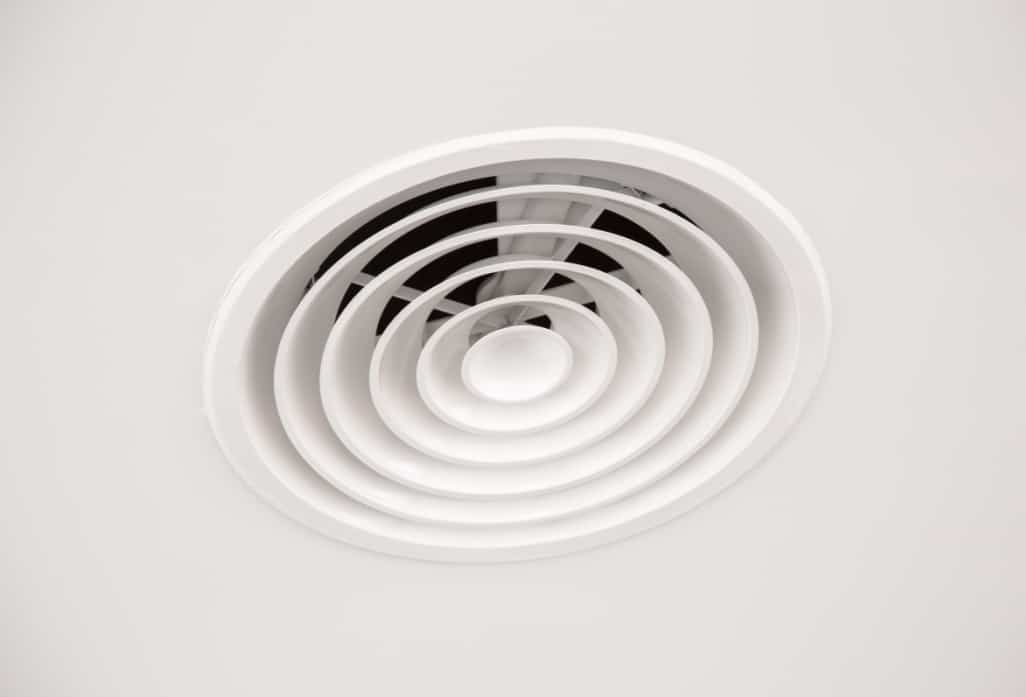 Clean ventilation ducts play a crucial role in the air quality of a building. Ductwork is responsible for the circulation and distribution of clean air throughout a space. If ducts are not clean, it can contribute to poor indoor air quality, leading to a variety of health problems. In addition, air ducts naturally accumulate dust and dirt over time.
Other airborne contaminants can also accumulate inside the ducts, creating a breeding ground for mold, bacteria, fungi, and other microbes. After an incident like a fire, other particles of dust, dirt, smoke, and soot are absorbed into the building's ductwork.
Heating vents and air ducts are dust compounders creating bacteria that can affect your health badly if you don't clean them regularly. The least harm is low quality air and deterioration of your heating or air conditioning system. Always work with the best duct cleaning companies so that you don't put your family in harm's way.
Thanks to our perfect method of friction-suction-pulsion, your ducts will be perfectly clean, as will your dryer vents and air exchanger. You can trust the best duct cleaner in Montreal.
Air ducts naturally accumulate dust and dirt over time. Other airborne contaminants can also accumulate inside the ducts, creating a breeding ground for mold, bacteria, fungi, and other microbes.
After an incident such as a fire, additional particles of dust, dirt, smoke, and soot are absorbed into the building's ductwork. If not treated quickly and effectively, this mixture of contaminants is pushed through the HVAC systems, becoming part of the air breathed in a building.
Our technicians will essentially inspect your ducts prior to cleaning to make sure they are open and clear. Our electrical pivot brushing method, using a brush connected to the suction hose, surpasses all other available techniques. It scrapes surfaces & detaches sticky dust by sucking it with our powerful machine.So, your furnace must be brushed and cleaned regularly to perform at its best.
If not treated quickly and effectively, this mixture of contaminants is pushed through the heating, ventilation, and air conditioning systems, becoming part of the air breathed in a building.
The negative effects of this on your building and the people in it can be quickly eliminated with a specialized restoration or duct cleaning plan by Imperial Cleaning, one of the most reliable and experienced air duct cleaning companies.
The adverse effects of this on your building and the people in it can be quickly eliminated with a specialized restoration or air duct cleaning plan by Imperial Cleaning, one of the most reliable and experienced air duct cleaning companies in Montreal.
Since 1995, Imperial Cleaning has specialized in air duct cleaning in Montreal, Laval, South Shore and North Shore and offers you all its professionalism and 25 years of experience to achieve the optimal cleaning of all your surfaces: residential, commercial, or industrial. This should always be done by professional air exchanger cleaning companies.
One call is all it takes for the Imperial Cleaning team to come to your home or office to clean all of your air ducts. Call us right away at 514-819-8832 (Montreal & South Shore) or 450-973-1414 (Laval & North Shore).
Wall Air Conditioning Cleaning
Wall air conditioning needs to be maintained regularly to keep its performance, but also for a more important reason, these devices accumulate bacteria and fungi over the years, so it is crucial to clean it regularly. We offer a complete microbiological cleaning service for your device. Nothing will be spared, we take care of the entire system, filters, compressor, condenser, complete indoor unit and outdoor unit. For more information, please contact one of our specialists.
Imperial Cleaning cleans and purifies your interiors
When we talk about cleaning up your interiors, we are not only talking about yourresidential interior, the quality of the air that circulates in your home, but also your physical interior, the quality of the air that you and your loved ones breathe in and get into your lungs, daily, day and night, in almost every room of your house or in your workplace.
In addition to the bad smells that may appear over time, several physical symptoms may also appear: the appearance of respiratory or sinus problems, allergies, chronic fatigue, headaches, coughing, irritation, etc.
Heating or air ducts accumulate a lot of dust and bacteria that can affect your health if you don't clean them at the right time.
These ducts can also affect the air quality and operation of your system. With our advanced duct cleaning method (friction-suction-pulsion), your ducts will be perfectly clean, and so will your air exchanger and dryer duct.
The official website of the Government of Canada warns that "fine particles in indoor air are particularly dangerous because they are a mixture of substances such as pollen, fungal spores, endotoxins (toxins found in bacteria), tiny liquid or solid particles contained in aerosols, soot (carbon, a by-product of combustion) and various chemical pollutants that attach to particles. In a well-maintained house, a good part of the fine particles come from the outside and infiltrate through the ventilation systems […] Fine particles harm the respiratory, cardiac and blood functions. They are dangerous to human health because they can reach deep into the lungs.
Therefore, cleaning your ventilation ducts should never be neglected or postponed. It is recommended to do it every 2 to 3 years.
Fill out and send us your online quote request now to receive the best service and benefits in the furniture cleaning market.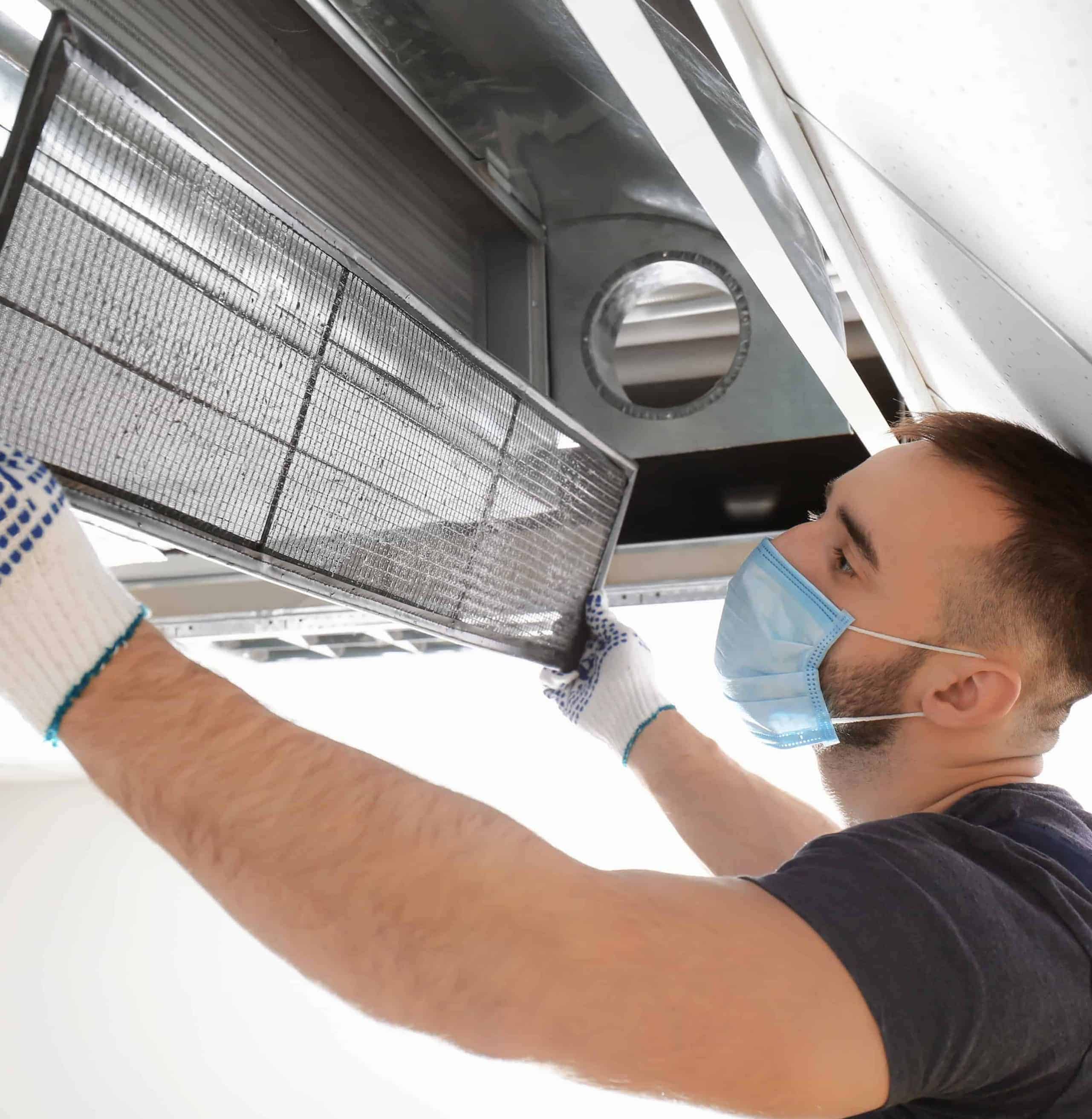 Imperial Cleaning has had the privilege of working with thousands of homeowners and businesses in the Montreal and South Shore area to understand the unique aspects of each ventilation system.
We are pleased that many of our customers contact us to re-clean their ducts. Not only do our customers come back regularly for duct cleaning, but our reputation has brought us many new customers through word of mouth. When you do business with Imperial Cleaning, you won't have to worry about poor air quality in your home or workplace for at least a few years, thanks to our cleaning procedures.
Each year, with the return of the cold, the doors are only opened when the occupants have passed and the windows are almost completely closed. During the long months of our winter, you and your home live more or less on artificial respiration. The air you breathe is introduced, distributed or rejected through a network of ducts: air exchangers, heat recovery ventilators, forced-air heating systems, bathroom fans, kitchen hoods and dryer hoods. Are these ducts and the air they carry clean?
Air exchanger ducts, whether rigid or flexible, can only be cleaned with specialized equipment: their winding path through wall and floor cavities and their fragility make household vacuum cleaners unsuitable. It also happens that the pleated sheath of flexible ducts is too stretched, which makes cleaning impossible. In this case, there is only one solution: replacement.
We specialize in the cleaning and disinfection of all residential and commercial ventilation systems on the South Shore of Montreal. Our main objective is the satisfaction of each of our customers. Our teams are certified, qualified, professional and courteous.
Your air ducts run whenever your air conditioner or furnace is on – almost year-round. Attached to your HVAC system, air ducts transfer air from these systems throughout your home.
What many homeowners don't realize is that your air ducts, in near constant use, continually accumulate dust, dirt, debris, pet dander and allergens throughout the year. Air duct cleaning is necessary for better indoor air quality and the health of your family.
Air duct cleaning is the process of removing dust, mold and other contaminants from the ducts of your heating and cooling system.
Air duct cleaning generally refers to the cleaning of various components of forced-air heating and cooling systems, including supply and return air ducts and registers, grilles and diffusers, heat exchangers, heating and cooling coils, condensate drain pans (drip pans), the fan motor and housing, and the air handler housing.
Indoor air pollution has been identified as one of the major environmental health risks and air duct cleaning has been shown to significantly reduce indoor air contaminants, making your home a healthier place to live.
Homes with pets or allergic children should have their air ducts professionally cleaned more frequently than the recommended average. Your home's indoor air quality is important and a clean, properly functioning heating, ventilation and air conditioning (HVAC) system is essential to maintaining a clean, healthy and comfortable living environment.
Plus, a newly cleaned air duct system runs more efficiently than a dirty one, resulting in lower utility bills and a cleaner, less dusty home. Our air duct cleaning technicians check for dust, dirt, pollen, pet dander and other airborne contaminants that are drawn into your HVAC system every time the furnace or air conditioner runs.
Over time, they build up inside your ducts, making your air duct system a breeding ground for mold spores, bacteria, fungi, mildew and other microbes, which are then circulated back into your home, impacting your family's health and comfort.
People with allergies, asthma or other respiratory conditions, especially children and the elderly, are vulnerable to the effects of indoor air pollution. Therefore, most health experts agree on the health benefits of proper and regular air duct cleaning.
Having your air ducts cleaned usually means that your duct cleaning technician cleans various components of your home's forced air system, including; Supply and return air ducts and registers, grilles and diffusers, fan motor and housing, heat exchanger, evaporator coil, drain and drain pan. Your technician will explain exactly what will be cleaned in your home prior to service.
The technician uses specialized tools to dislodge the dirt and debris in the system, then applies a thorough sanitizing process to effectively "wash out" the damage. He then proceeds to replace the air filter and performs a final test of the system's operation to ensure that everything is working perfectly again. Every part of your forced air system is expertly removed, cleaned, and reinstalled to ensure the system remains tight and efficient, saving you money in the long run.
If you don't take the time and care to put everything back in place after cleaning, the air duct components can become contaminated with dust, pollen or other debris, negating the benefits of a vent cleaning (and making your system work harder).
Air duct cleaning has many benefits, below are some reasons why homeowners choose to have their air ducts cleaned.
Reduce dirt and debris levels
Throughout the year, dust, dirt and debris naturally find their way into your home's duct system. This doesn't mean you're doing anything wrong – it's just part of what happens when nature meets man-made structures.
Not only can dusty, dirty air create more housework because you have to continually clean up the dust so it comes back just as quickly, but cozy, dusty ducts and vents with a nice layer of debris can attract rodents and other unwanted guests looking for a place to nest or spend the winter.
Extend the life of your heating, ventilation and air conditioning (HVAC) system
The dirtier your ductwork is, the harder your HVAC system has to work to push air through the ducts and circulate it evenly throughout your home. As we mentioned earlier, you may have to replace compromised ducts if you don't clean them as needed.
The motor of your Heating, Ventilation and Air Conditioning (HVAC) System will wear out less if its work is made easier by clean ducts. More importantly for your family's budget, regular preventive maintenance is far less expensive than replacing your HVAC unit prematurely.
Reduce allergies
Although the seasons determine the severity of most allergy problems, homes with clogged ventilation can cause allergic reactions year-round. Contaminants such as dust, mold spores, pet dander and dirt accumulate in your air ducts over time and are blown into the various rooms of your home, preventing the allergy sufferers in your home from getting full relief.
Eliminates unpleasant odors and scents
Pets, household cleaners, paint fumes, mold, smoking and even food preparation all contribute to unpleasant odors in the air ducts. Whenever the furnace or air conditioner is running, these odors are released into the home.
Even an accumulation of dust and dirt over the years can lead to a musty odor coming from the ducts. A thorough air duct cleaning removes all odor-trapping particles, resulting in a fresher home.
Better air quality
Improving the air quality inside a home is one of the main consequences of duct cleaning. The air in a home is filled with pollutants that cause allergy symptoms and even contribute to illness. Air flowing through the home carries these particles into the duct system, where they can become suspended and settle inside a duct.
Constant air circulation means that deposited particles have endless opportunities to circulate through your living spaces and re-contaminate the indoor air. Ducted ventilation cleaning removes these contaminants from your home, once and for all.
By eliminating deposits inside the ducts, the possibility of their recirculation is completely eliminated. A significant volume of pollutants from the house air is permanently removed, resulting in an immediate improvement in the cleanliness of the air supplied.
Energy savings
According to the U.S. Department of Energy, 25 to 40 percent of the energy used to heat or cool a home is wasted. Contaminants in the heating and cooling system make it work harder and reduce the life of your system.
Although filters are used, the heating and cooling system still gets dirty with normal use. When an HVAC system is clean, it doesn't have to work as hard to maintain the temperature you want. As a result, it consumes less energy, which improves cost efficiency.
Improve boiler efficiency
Removing dust, dirt and debris from your HVAC system will help your boiler work better! Instead of heating up the dirt inside the ducts, the heat generated by the boiler is more easily transferred into the air in your home through the ducts. As any homeowner will tell you, running a boiler is expensive! Don't make your furnace work harder than it needs to.
We are also specialists in the cleaning of kitchen hood ducts.
Thanks to our methods, which are rigorous on grease removal but gentle on the ductwork, and thanks to the intervention of our specialists, all these pipes will be restored to impeccable condition following the spraying of a high-performance biodegradable degreaser along the length of the ductwork, followed by a thorough brushing from one end to the other and, finally, a complete wiping of the system.
An inspection is required before and after the work and, if needed, camera checks are available.
Ask for your free, no-obligation estimate to take advantage of our great offers and benefit from the best services, at prices that defy all competition!
We have several factory trucks equipped with a powerful 12,000 CFM recovery motor (vacuum cleaner) that operates rotating nozzles combined with a 300-psi compressed air jet.
This system perfectly removes any undesirable element found in your ducts, regardless of its size. Thus, all dust and fine particles are vacuumed and expelled from your interior (residential or commercial).
Of course, we also have industrial portables for remote areas that are difficult for large trucks to access.
Imperial Cleaning puts at your disposal its advanced technology combined with its exceptional know-how to offer its customers the best possible cleaning results.
Our technicians will first inspect your ducts to make sure they are all clear. Our duct cleaning method is an electric pivot brushing technique that outperforms all other techniques on the market.
This way, the dust stuck on the internal surface of the pipes will be well scraped off before being sucked up by the hose connected to the brush and sent into our powerful three-unit machine. The furnace must also be brushed and cleaned from time to time to maintain the performance of your ventilation system and thus reduce its energy consumption.
No need to look elsewhere… the best solution for your ventilation ducts and all your interior furnishings, residential or commercial, is at Imperial Cleaning!
A camera inspection is sometimes necessary to check for breakage or water build-up in certain pipes. We make sure that each of our technicians carries camera equipment in his or her vehicle so that they can perform this meticulous inspection, noting the condition of the pipes before the intervention and ensuring the quality of the work done at the end of the intervention.
That's why it's extremely important to use real professionals for your duct cleaning and to demand competent experts, equipped with the most innovative, efficient, and powerful equipment available on the market.
We also offer you the possibility to sterilize the inside of your heating, air conditioning and ventilation system to eliminate the presence of harmful micro-organisms and mold spores that can trigger diseases related to the respiratory tract and are often responsible for sinusitis, bronchial asthma, and bronchiolitis.
Therefore, depending on your needs, we will apply a disinfectant that will pass through all the ducts to purify the air inside the ducts and, consequently, inside your home.
Thus, you will preserve your health and that of your loved ones.
Your air ducts can accumulate microbes, bacteria and dust that can affect the health of you and your loved ones. We can eliminate these intruders by applying a generous portion of our antibacterial formula to your air ducts.
While we improve the quality of the air in your home, our antibacterial solution is not harmful to humans or animals. This is recommended after every duct cleaning.
We remind you that your health is our priority! That's why all our cleaning products are harmless, i.e. non-toxic, and several of them are even certified 100% biodegradable, and therefore respectful of nature and the environment.
So don't wait another second to contact us and take advantage of our best offers!
We offer each of our clients outstanding service and the highest quality of work. It is important to us to provide maximum customer satisfaction and to ensure a long-term collaboration. That's why we always invite our customers to inspect the quality of the work before they leave home, to ensure that they are fully satisfied
with the result.
In addition, you can ask our technicians to show you pictures of your ducts before and after the cleaning to prove the effectiveness of their work.
Please visit our customer testimonials page to see the great service you will receive once you make the right decision to join us.
Your ventilation ducts are eagerly awaiting us, so contact us quickly at 514-819-8832 (Montreal & South Shore) or 450-973-1414 (Laval & North Shore).
Imperial Cleaning specializes in duct cleaning and has been offering residential and commercial cleaning services since 1995. We offer you the benefit of our professionalism and 25 years of experience to ensure the optimal treatment and maintenance of your furniture.
We are at your disposal 7 days a week!
How does ventilation duct cleaning work?
We use two methods two methods to clean ventilation ducts: pulse-friction and direct suction. The method and equipment we use will be the one best suited for your needs.
The ventilation duct cleaning work is done by inserting a rubber suction cup into the duct. The cup rotates and creates enough vibrations to dislodge any dirt. Through the use of a powerful air jet, the dirt and dust is transported to the on-site receptacle in our truck.
This leaves your air ducts completely clean. And you are not left with any mess to deal with, once the job is done.  The truck's equipment is able to decontaminate ventilation ducts and dispose of any scrap, if desired.
What are the health benefits of duct cleaning in private residences?
A Health Canada study has shown that regular cleaning of ventilation ducts has a positive impact on the respiratory health of those who live or work at home.
Over the course of the year, heavy metal particles and other carcinogenic materials in the air end up lodged in your ventilation ducts, where they accumulate. This can lead to health problems for those who live or work there. These problems may include respiratory tract issues, problems with vital organs (including reproductive organs), issues with brain functioning, and a variety of allergy symptoms. Issues can range from mild to severe, and will depend upon the dust's composition. After careful analysis, it is clear that these harmful elements are found in homes all across Canada. This problem can be eliminated by using a regular professional duct cleaning service.
What are the consequences for children?
Health Canada warns that children with organ systems still developing are more adversely affected by toxins. We also know that the impact increases as the pollutants accumulate in our systems, in the same way they do with GMOs, cigarettes, alcohol, etc. You can read more on this subject on their website.
They say an ounce of prevention is worth a pound of cure. Don't risk your children's health. Reduce the amount of dust and harmful material in your air ducts and carpets as much as possible. Home carpet cleaning is another great way to protect your loved ones, big or small. Regular cleaning of sofas and mattresses will also reduce the number of potential allergens you come in contact with, or inhale in your day to day living.
Can you damage walls and other surfaces with a ventilation duct cleaning?
Cleaning the ventilation ducts does not damage your home in any way. No drilling is required to access air ducts.
Is there an ideal time to clean the ventilation ducts?
Anytime is a good time to clean your ducts. It is recommended that the cleaning be done every 3 years. It can be done any time of year. For people who have breathing problems or allergy problems, however, we recommend more frequent cleaning, to improve your life quality. It's also worth considering a professional cleaning when you move to a new home, unless you know it has been done recently. The same thing applies following major renovations, since they create a lot of dust.
How far in advance should I schedule an appointment?
You can usually schedule an appointment for the next week, or sooner.
What is the cost of cleaning ventilation ducts?
Like many services, the cost is determined on a case-by-case basis. The precise cost of a ventilation duct cleaning is easier to establish once we have seen the equipment that needs to be cleaned. Expect a cost of around $ 300- $ 400. In most cases, the service includes cleaning the ducts, furnace, fan and grilles. At your home, we can assess your situation for free and answer any additional questions. You can also call us for a residential duct cleaning quote. For bigger jobs, we can visit your facility to provide a more accurate assessment. We'll do a full cleaning of your system to maximize the health benefits for you and your employees. All of our equipment is portable, and we take any mess with us when we leave!
Do you disinfect while cleaning the ducts?
Disinfecting services can be done at the same time as the cleaning, if you like. In some cases, disinfecting is recommended, such as places where there has been water damage. This prevents the possible spread of mould; whose spores are air born. We use natural products and meet high standards when it comes to ecological impact, while still providing the highest degree of disinfection of your system.
Do you offer a guarantee for duct cleaning?
Yes, for all duct cleaning we guarantee that you will be satisfied with our work. If not, we will come and fix any problems, free of charge.
Is air duct cleaning worth it?
Air duct cleaning is a proactive solution to indoor air quality issues, helping to improve airflow through the ducts and the quality of the air being distributed. Regular cleaning of your air ducts also ensures that your system is operating efficiently, improving your home or business's energy consumption and saving you money in the long run.
If you've never had your ducts cleaned, now may be a perfect time. There are many benefits to duct cleaning, including the following:
Improve your air quality: Take a deep breath. Is the air you breathed in clean? Even if no one in your home has allergies or respiratory problems, cleaner air helps you stay healthier. Every time you breathe in dust and pollutants, they can trigger sneezing and coughing, as well as impact your sinuses or bronchial congestion.
By regularly cleaning your air ducts, you can ensure that you always have clean air to breathe.
Improved efficiency: When ducts and registers are very dusty and dirty, they may not work as efficiently as they could. When the air supply is cut off in any way, it means your system has to work harder to achieve the same result. A cleaner system is designed to work as efficiently as possible, so you'll have a system that operates at peak efficiency and delivers cost-effective performance year-round.
Creating cleaner living environments: Like everything else in your home, dust can begin to settle in your ducts after only a few hours of standing still. When the system is turned on, this dust often moves. But it doesn't just move within the ducts; it moves out and into your environment, settling on your furniture, bedding, and floor. By eliminating dust from the inside, you'll make your home a cleaner place to live.
Odor Removal: Every home has its own unique smell. Sometimes it's not the most pleasant one. Pets, cleaning products, paint fumes, mold, food, tobacco, and more all contribute to musty odors that can settle in overtime. A thorough duct cleaning can help eliminate odors trapped in dust particles, giving you a fresher smelling home.
Are your ventilation ducts clean?
Air ducts are the passages of your heating, ventilation, and air conditioning system. They are the pathways through which heated or cooled air circulates throughout a home. Air duct cleaning involves removing dust and contaminants that accumulate over time in your air ducts. Air ducts are like the circulation system of your home, which is why air duct cleaning is so important.
Because ducts are often located out of sight behind walls or above ceilings, it is easy to overlook maintenance, such as air duct cleaning. As a result, many people forget to have routine air duct cleaning performed, leading to long-term problems with indoor air quality.
How to prevent duct contamination?
Whether or not you decide to have your home's ductwork cleaned, it is essential to engage in a good preventive maintenance program to minimize duct contamination.
To prevent dirt from entering the system:
Use the most efficient air filter recommended by the manufacturer of your heating and cooling system.
Change the filters regularly.
If your filters become clogged, change them.
Ensure that no filters are missing and that air cannot bypass the filters through gaps around the filter holder.
If your heating system includes duct humidification equipment, be sure to operate and maintain the humidifier strictly according to the manufacturer's recommendations.
When you have your heating and cooling system serviced or checked for other reasons, be sure to have the service provider clean the cooling coils and drain pans.
During construction or renovation work that produces dust in your home, close the supply and return registers, and do not operate the heating and cooling system until the dust has been cleaned.
If you want to learn more about our different services, give Imperial Cleaning a call right now!
We provides commercial or residential services in and around Montreal.
Imperial Cleaning specializes in carpet and carpet cleaning, residential and commercial cleaning services since 1995.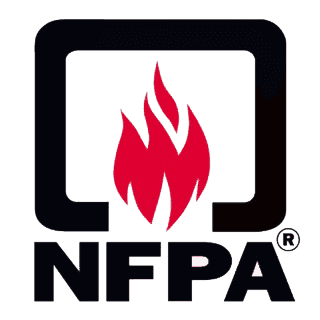 The National Fire Protection Association (NFPA) is an organization created to fight against physical and material damage caused by fires.
NFPA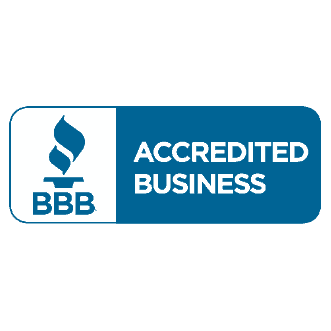 BBB accreditation: a company can be accredited by the BBB when it shows confidence, honesty, transparency with its customers ... And that's why, Imperial Cleaning has earned this diploma.
BBB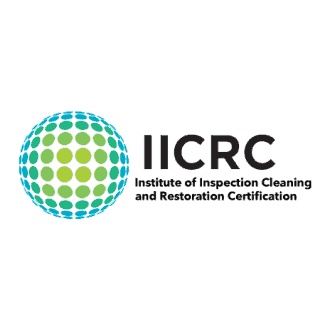 The IICRC certificate is organized by a Standards Development Organization (SDO) Certification and Organization for the inspection, cleaning and restoration industries which is present in more than 25 countries. Imperial Cleaning has obtained one of the best certificates for inspection, cleaning and restoration.
IICRC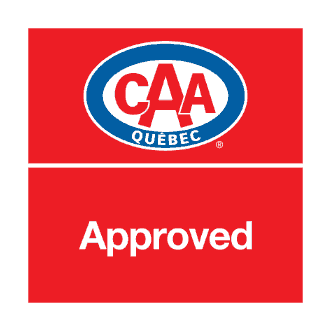 The CAA recommendation: guarantee of CAA-Quebec residential network. The best addresses and companies evaluated by CAA-Quebec and the best service for you.
CAA Québec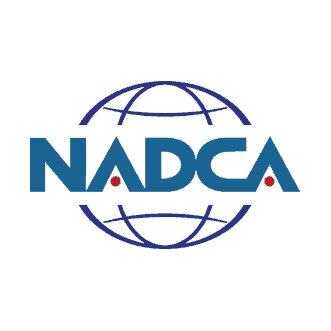 NADCA certification: an advanced certification developed to recognize industry professionals involved in the inspection of HVAC systems. The complexity of ventilation systems requires expertise for which Imperial Cleaning has obtained the NADCA certificate to better serve you.
NADCA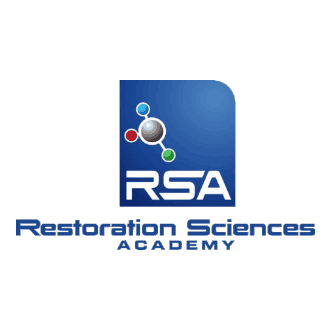 RSA training: one of the important actors in training and education. More than 7,000 students attend their programs each year. Imperial Cleaning staff attended several clean-up sessions to keep up-to-date on all types of cleaning techniques that exist in the North American market.
RSA