In the business world, cleanliness and hygiene are extremely important. The appearance of your sales floor plays a big part in the impression your clients have of your business and is a key element in determining if your business is going to succeed. So, it's easy to see just how important having a clean business space is. Especially in a world that is in desperate need of cleaning, disinfecting, and sanitation.
To make sure that your business makes a good impression, trust the cleaning experts at Nettoyage Impérial. We offer high-end commercial cleaning services backed by numerous years of experience.
By using the latest technology and procedures, and 100% organic and eco-friendly products, our professional commercial cleaning services help you maintain a clean, healthy, and safe business environment for both your employees and your customers. In other words, we worry about cleanliness and you can see it in our work, our employees, our dedication to you and our promise to keep our word.
At Nettoyage Imperial, we ceaselessly promise the highest standards of cleanliness with personalized services designed according to your needs, whether it be daily, nightly, or periodic cleanings. For us, good enough is not good enough. We do exactly what we say we will do, and we follow up with every client to make sure they are completely satisfied.
We are located in North Shore in Montreal and our commercial cleaning company is dedicated to offering you high-quality commercial cleaning services. We handle a large range of situations, from simple everyday tasks to bigger, more difficult jobs. Additionally, we offer disinfection by misting. With this technique of surface disinfection by air, which is a simple but efficient process, we give you a way to completely disinfect your business space.
Whether your business is in an office building, a clinic, or a school, we offer professional commercial cleaning services that can help promote a healthy work environment and keeps your building sparkling.
We can use disinfection by misting in places where bacteria spreads rapidly. This system is used in the following places:
Offices and work facilities
Agriculture industry buildings
Factories and warehouses
Rest assured that you will meet only highly qualified workers at Nettoyage Impérial. Our team is both professionally trained and completely insured. Our team is always in uniform and, at no extra cost, has the know-how and the technology to cater to all your hygiene and sanitation needs.
OFFICE CLEANING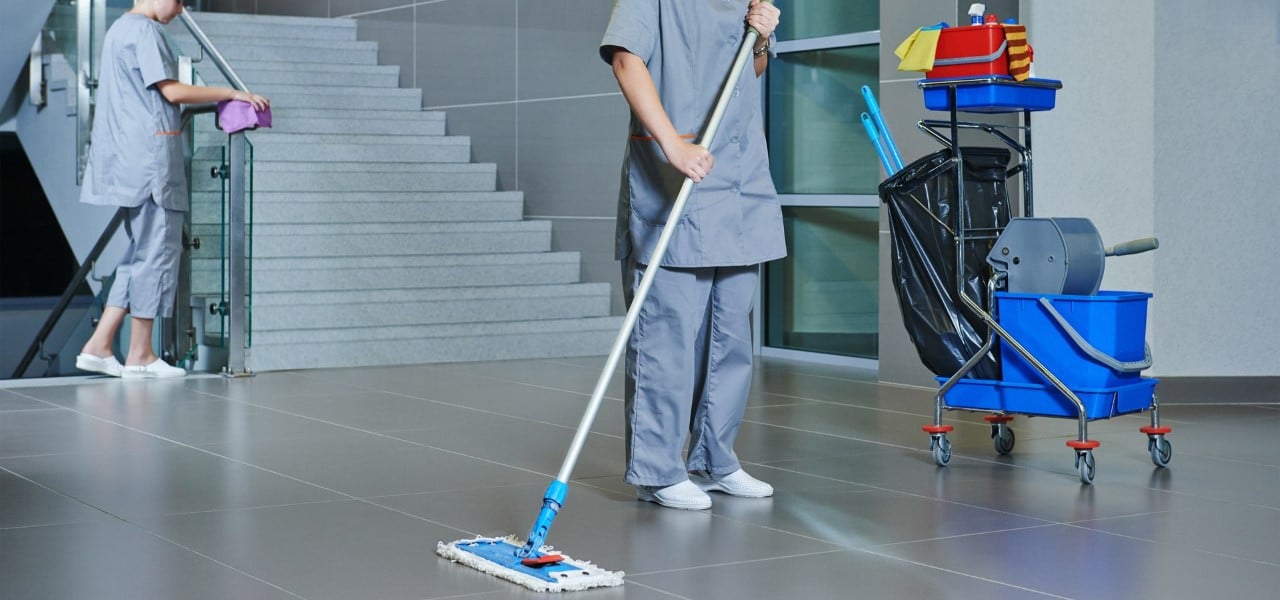 Get rid of dust, grime, unpleasant odors, and more from your office furniture thanks to Nettoyage Impérial's full cleaning services. A fresh, clean office highlights your professionalism and creates a healthy work atmosphere for your employees. We work with you to create a personalized cleaning program for your office that caters to your specific cleaning needs.
We dust and clean meeting tables, closets, storage cabinets, desktops, as well as chairs and their legs.
We dust and clean doorways, window frames, baseboards, radiators, light switches, and lights.
We empty and clean trash and recycling bins.
We dust, clean, and disinfect telephones and printers.
We dust, clean, and disinfect all types of electronics, including computers and printers.
We can also replace cleaning supplies upon request. (Optional)
We clean and maintain the windows, sills, and jambs in your office.
We select our personnel according to the cleaning services required, the surface types, and cleaning methods adapted to your work environment.
You can choose from periodic, monthly, weekly, or daily cleaning services according to your needs and your type of rooms: offices, meeting rooms, banks, and regional and local collectives.
NURSERY CLEANING
To help protect children's health, a nursery must always be in good shape, which means they should be well ventilated and well lit, dry, hygienic, heated and adapted to the needs of children. Therefore, we offer the following cleaning services for nurseries:
Disinfect and clean toilets, sinks, taps, and mirrors.
Disinfect and clean sinks in all locations.
Vacuum all floors, including stairs.
Empty and clean trash cans and the outside of trashcans.
Wash all surfaces, including stairs, desks, staff room, communal rooms, kitchen, laundry, library, and bathroom.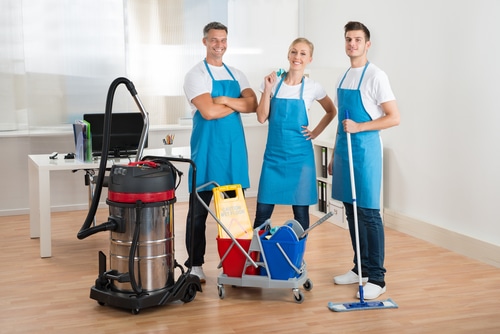 RESIDENCE CLEANING
Our team of cleaners offers you the following services:
We clean the entry ways and communal areas
We vacuum and clean floors in stairwells including parquet, linoleum, concrete, and others.
We clean windows, mirrors, and display cases
We water plants and flowers outside the residence.
We empty and disinfect the trash cans.
We clean mailboxes.
We clean the inside and outside of elevators.
We clean marks on interior flooring.
We also clean and polish metal surfaces
HEALTH FACILITY CLEANING
At Nettoyage Impérial, we understand how important it is to maintain a clean and healthy environment for both patients and employees. That is why we take a deep cleaning approach to offer the highest-quality cleaning services we can every time we enter a health facility. From doctors' offices to hospitals, we have the necessary tools and expertise to give you impeccable results according to your specific needs.
We wash and disinfect all floors and sink bottoms.
We clean and disinfect waiting rooms, reception rooms, care rooms, treatment rooms, and offices.
We dust and wash walls, ceilings, and surfaces
We clean, disinfect, and remove marks from all furniture, tables, chairs, selves, and electronics.
We clean floors, stairs, rugs, carpets, and office chairs.
To put it simply, our commercial cleaning company has one priority: your satisfaction!